Here's a good example of modern day Hunter / Gathering!  Eating clean at work is always a challenge.  We have catered cafeteria style lunch and you never know what your going to get.  It's always good food, but catering to "Special Paleo Diets" is not on the list of things they care about.  Here's how I scavenged up a solid monster Paleo meal:
Huge portion of Shredded Chicken from the stuffed potato bar
Metric ton of Sauteed Veggies and Broccoli
Made a meal out of the salad bar:  Greens, artichokes, pile of hard boiled eggs, few scoops of BACON and topped it off with olive oil and balsamic vinegar.  Happy Happy Happy!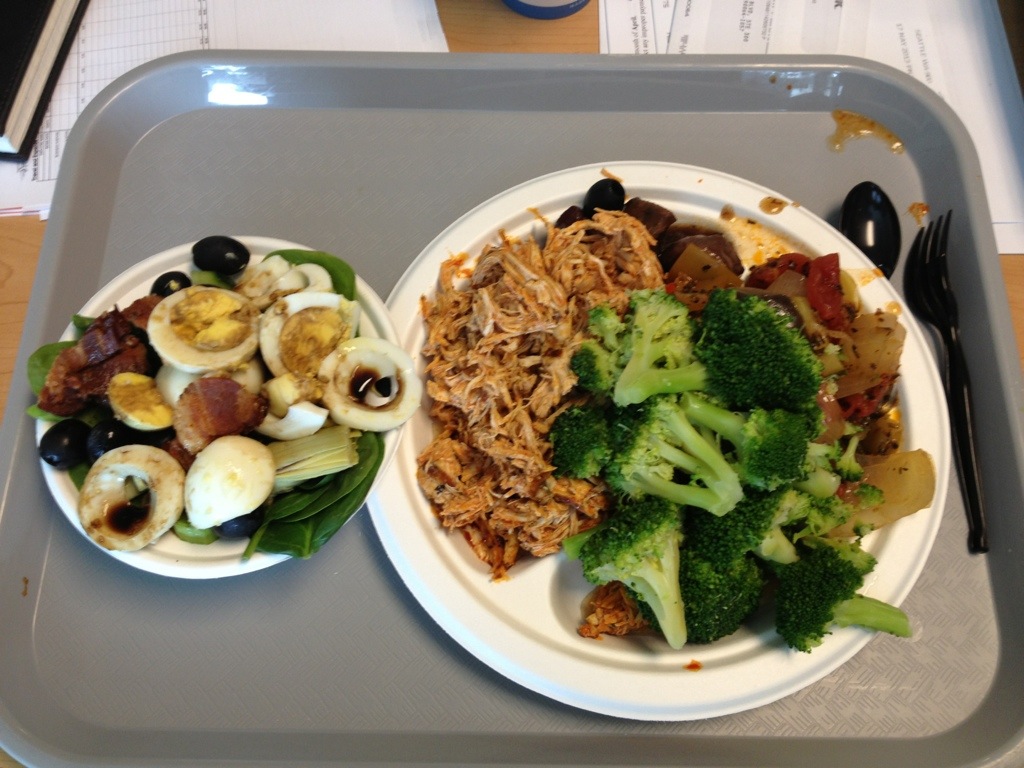 Check the Facebook page:  http://facebook.com/paleolean and jump right into your fitness quest:  http://www.amazon.com/Paleo-Lean-Building-no-nonsense-getting/dp/1482764571/ref=sr_1_1?ie=UTF8&qid=1369163280&sr=8-1&keywords=paleo+lean