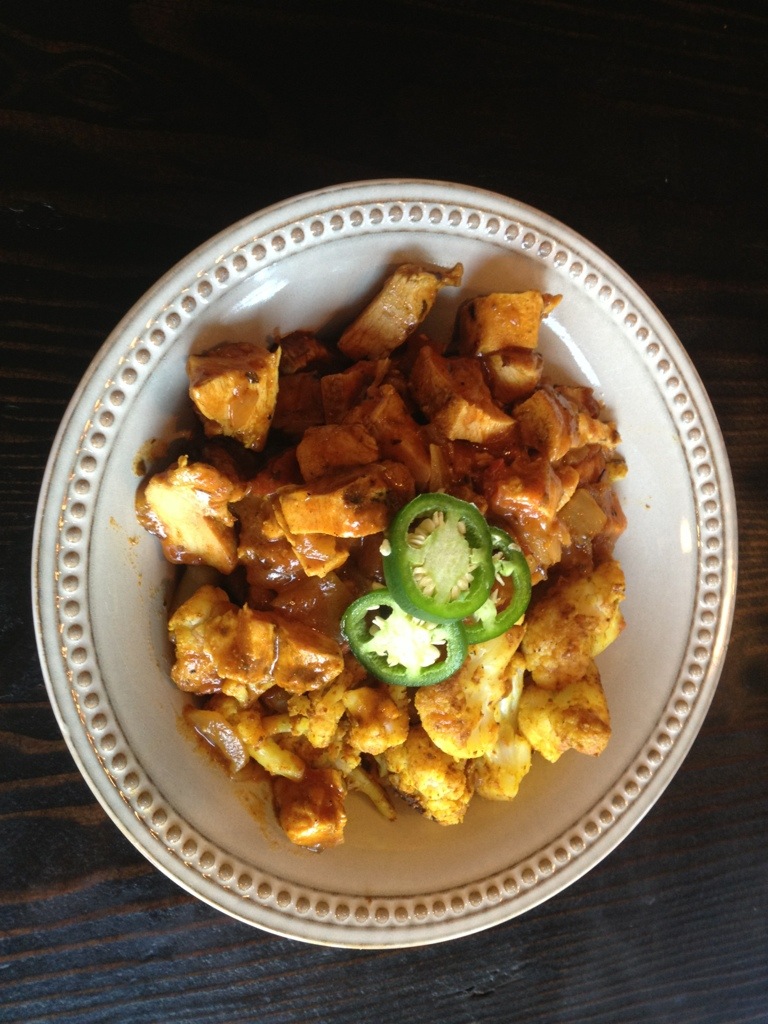 Here is a quick and easy recipe for my Paleo Chicken Curry with Curried Cauliflower:
1-2lb – Diced chicken breast (either raw or leftover grilled chicken or whatever you got)
1-2 Diced Onions
1-2 TBSP Curry Powder
1 TBSP Turmeric
1 TBSP Garam Masala
1 Tsp Cumin
1 Tsp Coriander
Few Dashes Hot Sauce
Small can of tomato sauce
1/4 cup coconut milk
Saute the Onion in some coconut oil, then add the diced chicken to either cook through or just brown if its already cooked. Add in the rest of the ingredients and spices and simmer for 20 minutes or so. Adjust spices to your taste. I personally just scoop and go…I don't measure it out.
For the Cauliflower I just steam a bag of frozen cauliflower in the microwave to cook it through. Then sauté it in a hot pan. Add in ~1 TBSP of Turmeric and brown it up.
Thats pretty much it. The main thing is to have these indian spices in your pantry and use them liberally to make dishes like this quick and easy.